Posts tagged with "Booklaunch"
25. January 2016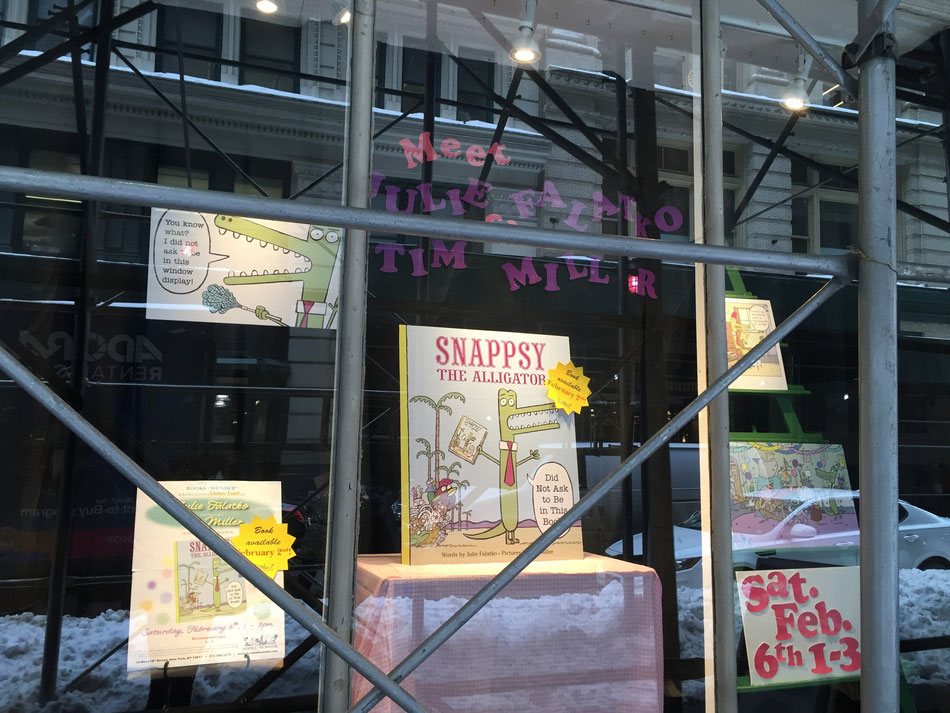 A big thank you to Books of Wonder for making this beautiful Snappsy the Alligator window display!
22. January 2016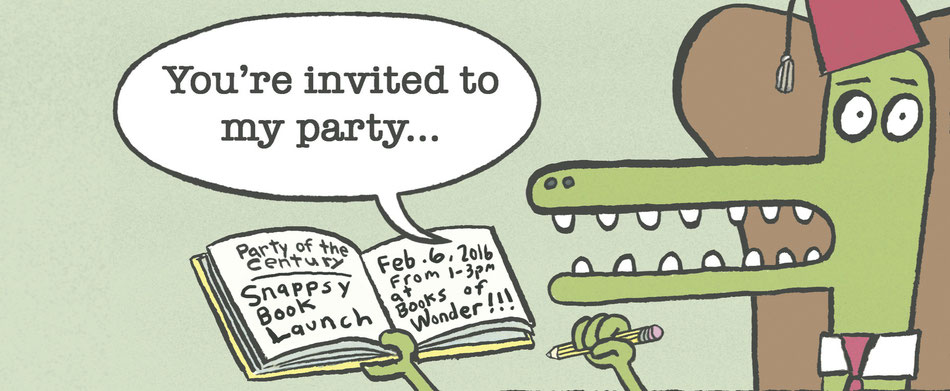 Saturday, February 6th, 1:00 PM – 3:00 PM Please join author Julie Falatko and I at Books of Wonder to celebrate the launch of our new book, Snappsy the Alligator (Did Not Ask to Be in This Book)! Young readers and listeners will not want to miss out on this adorable and hilarious new book! Snappsy the alligator is having a normal day when a pesky narrator steps in to spice up the story. Is Snappsy reading a book ... or is he making CRAFTY plans? Is Snappsy on his way to the grocery store ......